ONE MSL BLOG
Aspiring MSL Profile – Amit Lalwani
At One MSL we are committed to assisting individuals on their journey in becoming an MSL. We understand that becoming an MSL can be an extremely difficult journey to navigate. With this in mind we are pleased to start our new blog series titled "Aspiring MSL Profiles". The aim of this blog series is to highlight the individuals that are on this journey and to allow fellow One Community members the opportunity to reach out and provide feedback/assistance.
The first aspiring MSL to provide their story is Amit Lalwani who is based in Australia. Helen Kane, CEO One MSL met with Amit and was impressed by his credentials, passion, focus and dedication: "Having heard Amit's story and the steps he has undertaken to secure an MSL role I am confident that he will be successful in his quest to be an MSL and will be a great asset to any organisation"
Amit Lalwani
I started as a scientist by trade, with 15 years of experience in the medical research industry. The research objective focused on pre-clinical and translational research. After graduating with an MSc in Medicine in 2007, I took the opportunity to gain experience within a Respiratory Immunology laboratory as a Project/Lab Manager. It was a great opportunity to work alongside HCPs regarding research, clinical trials, and regulatory affairs in the field of respiratory diseases. This later led to further collaboration with global Pharma companies.
The opportunity to work across therapeutic areas influenced and supported my journey in becoming an MSL. The MSL role is a varied, exciting and challenging. This is due to the many competencies required to fulfil the role. Excellent scientific knowledge is required; alongside the important ability to build a good rapport with HCPs and stakeholders. The MSL role requires a passion and enthusiasm for Medical Affairs; Along with the shared objective of meeting patients' needs.
A PhD in Endocrinology influenced my decision in becoming an MSL. However, this proved challenging as an aspiring MSL due to transferring from an academic background into Medical Affairs. It would be recommended to complete Medical Affairs training before transferring into an MSL role from an academic background. It is important to network and build connections in the field of Medical Affairs. LinkedIn is a great platform to network and keep up to date regards to the MSL role.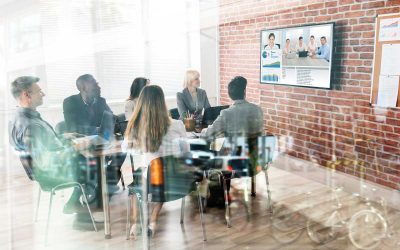 ONE MSL BLOG Emotional Intelligence in today's virtual worldOur ability to build rapport and develop partnerships has clearly had to carry over to a virtual context. But how can we effectively connect with physicians virtually on a long-term basis considering the...
read more
Let's Get Started
Ready To Make a Change?
Let's Build This Together!