ONE MSL BLOG
MSLs around the world: North America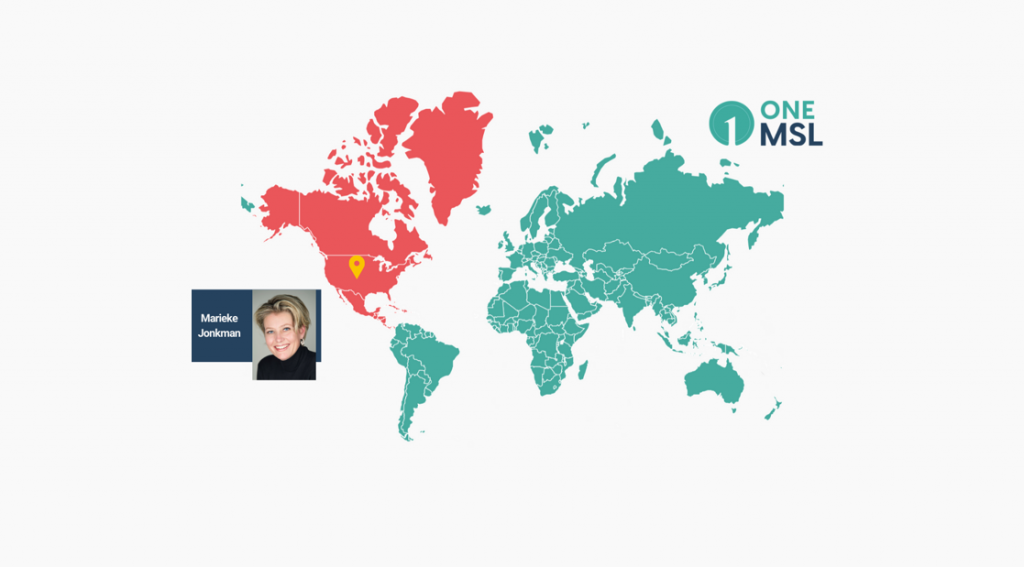 Today, we are delighted to share the story of Marieke Jonkman, an experienced MSL who is based in the USA:
Describe your career trajectory to date and how you arrived at the decision to become an MSL:
I always joke that it was a genetic trap, with both my parents having worked in industry, that I couldn't escape ;).
Of course, that is not the real reason; I studied pharmacy because of my hunger for scientific knowledge and at the same time, the desire to improve patient lives. I started as a Clinical Trials Liaison, which back then, did the same work as MSLs, but pre-approval, and MSLs worked post-approval. Currently, the role encompasses both the pre- and post-approval trajectory.
Over the past 15 years, I've seen the role move into a very positive direction, where MSLs in particular, but also the entire Medical Affairs department, gained increasing responsibilities and have a substantial impact on both company direction and patient lives.
What is your background/qualifications?
I'm a PharmD.
Which therapy area do you work in?
I work in oncology.
Which country are you in? How big is your region?
I'm located in the US and cover the entire Northeast, plus cross-covering the Mid-Atlantic.
How much time do you spend travelling? How do you travel?
I would say at least 50% (on a good week) and the majority is by plane. Due to my location a lot of the trips can be day trips, but overnights are also part of it!
What do you enjoy most about being an MSL?
I get the greatest satisfaction out of the impact we have on patient outcomes. I think that 'we' collectively can be proud of the advancements we have achieved in the past decade. At the same time, I enjoy the scientific questions that are posed to further the outcomes in an even more positive direction. And lastly, I'm always curious about the relational aspect, and developing the KOL relationships is high on my list!
What 3 pieces of advice would you give to an aspiring MSL entering this career?
First of all, work on your emotional intelligence skills. While some of the EI is innate, a lot of it can be learned and can become part of you. Secondly, find a mentor or coach. Find someone who is willing to guide you for the long run, because the easy part is getting in, then the real work starts. Do reach out if you'd like me to find someone. Lastly, network, and network a bit more. In the end your social capital is what will get you in with the right company and the right team for you.
What are your career aspirations?
I'd like to get up to a more managerial and coaching role. I'm currently in my spare time working on becoming a Professional Certified Coach and will be writing my thesis on Medical Affair coaching.
How do you keep your energy and focus high to maintain performance?
Family, organization and structure. The backbone of my life/office needs to be running like a well-oiled machine, so the inevitable distractions and interruptions are easy to deal with. Plus, if something goes completely awry, it's easy to get back on track.
But the best relaxation and grounding is to just enjoy my family!
What podcasts do you listen to or books do you read to advance your learning?
I'm supposed to have time for that? I'm curious to read and hear what other's have to say as I'm excited to learn from them!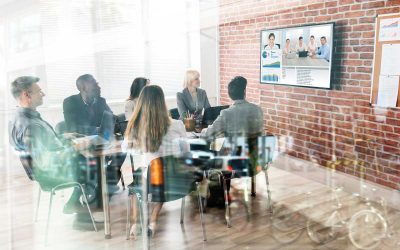 ONE MSL BLOG Emotional Intelligence in today's virtual worldOur ability to build rapport and develop partnerships has clearly had to carry over to a virtual context. But how can we effectively connect with physicians virtually on a long-term basis considering the...
read more
Let's Get Started
Ready To Make a Change?
Let's Build This Together!